Escape to Tulum: Your Guide to the Perfect Summer Retreat at Delek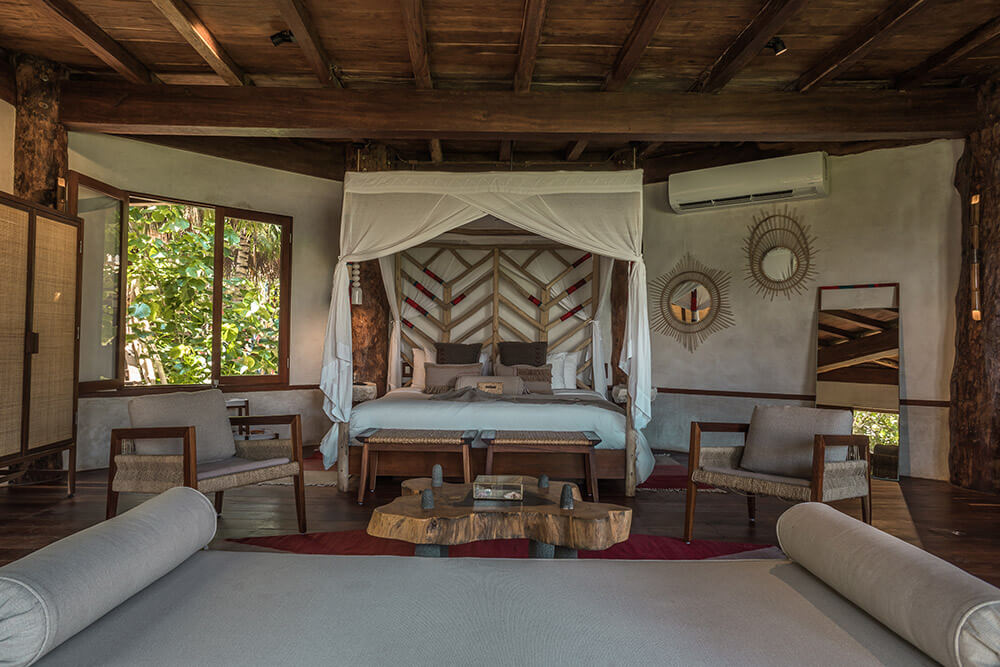 In the heart of Tulum, where love, music, and nature intertwine, lies a sanctuary dedicated to spreading good vibes, blessings, and respect for all aspects of life. Delek is more than just a hotel; it's an invitation to experience the perfect summer retreat.
Nestled amidst the captivating beauty of Tulum's white sands and turquoise waters, Delek is a haven where relaxation, rejuvenation, and adventure seamlessly blend together. Prepare to start a transformative journey as we guide you through the coolest features and experiences in our paradise.
Tantalize Your Taste Buds at Tatewari: A Culinary Delight
Embark on a culinary journey at Tatewari, our exquisite on-site restaurant. Fusing traditional Mexican flavors with contemporary flair, our talented chefs create a symphony of taste sensations.
Savor the freshest ingredients sourced locally, expertly crafted into delectable dishes that showcase the essence of Tulum's vibrant culinary scene. From fresh seafood to exciting vegetarian options, our menu offers something to please every palate. Pair your meal with a handcrafted cocktail and let your taste buds dance in delight.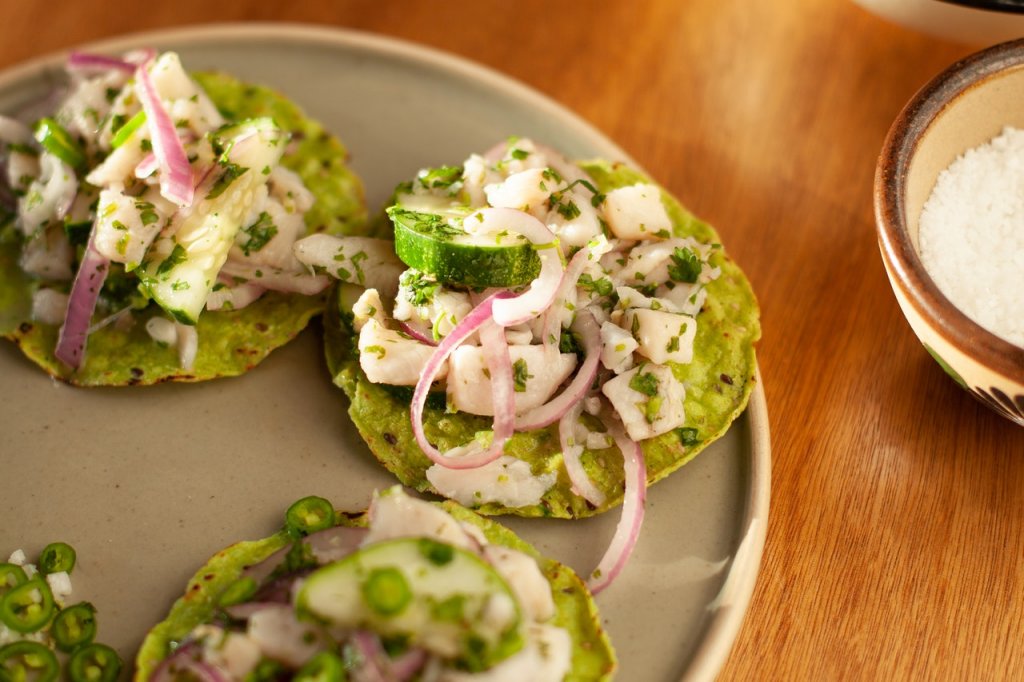 Indulge in Checkpoint Ciao: Wood-Fired Pizzas and Spritzes!
For those seeking a casual and laid-back dining experience, Checkpoint Ciao is the place to be. Enjoy the aroma of wood-fired pizzas, crafted to perfection with imported Italian ingredients.
Pair your pizza with the iconic Aperol Spritz, an Italian sunset in a glass, and take pleasure in a moment of pure joy, mirroring the essence of Tulum's enchanting evenings.
Unwind in the Temazcal: An Ancient Healing Tradition
Immerse yourself in the ancient healing traditions of the Mayan culture with a revitalizing session in our traditional temazcal. This traditional steam bath, led by experienced guides, is designed to cleanse your mind, body, and spirit.
As you enter the sacred space of the temazcal, prepare to release negative energies and embrace a profound sense of well-being and renewal. Feel the soothing heat and aromatic scents as you indulge in this transformative experience.
Discover our Medicine Wheel Program: Connect with Nature's Wisdom
Our monthly wellness program, inspired by the ancient wisdom of the Medicine Wheel, invites you to embark on a transformative journey. Harnessing the power of the four elements—earth, air, fire, and water—our diverse range of healing and spiritual experiences will help you cultivate a deeper connection with your physical and energy bodies.
From the soul-stirring cacao ceremony to the rebirth of clay ritual, our therapies and experiences are designed to guide you toward a path of inner harmony and profound expansion.
Dive into our New Pool: Oasis of Relaxation and Fun
Our newly unveiled pool at Delek is more than just a place to cool off—it's a multifaceted space designed to cater to your every desire. Relaxation, connection, and fun await you within its inviting waters. Join us for invigorating aquatic yoga sessions or indulge in physiotherapy exercises that will leave you feeling revitalized and balanced.
Beyond the pool's tranquil vibe, immerse yourself in the vibrant social scene of Delek. Engage with locals and fellow travelers during our weekly events, such as Local Tuesdays and Pool Party Fridays. These gatherings provide an opportunity to forge meaningful connections, share laughter, and create lasting memories against Tulum's magnetic energy.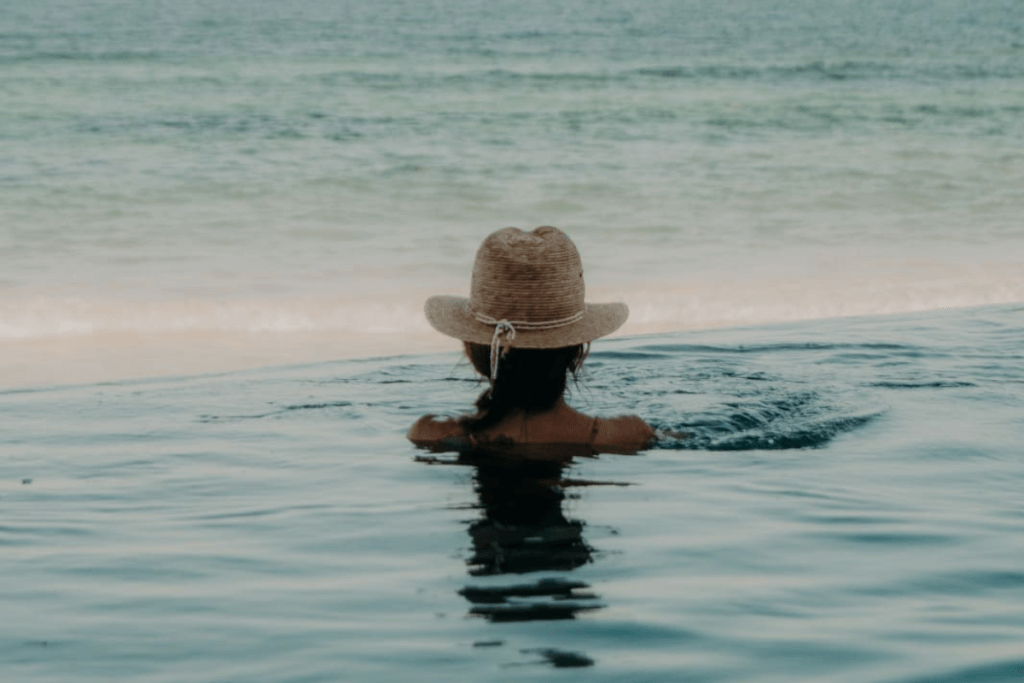 Delight in Tashi Bar: A Haven of Nourishing Elixirs
Introducing Tashi Bar, our newest addition where health and indulgence converge. Sip on an array of refreshing elixirs, including ginger shots with turmeric, açai bowls, fruit smoothies, and vegan popsicles, while lounging by the pool and basking in the glorious sun.
As the afternoon sun begins its descent, our unique cocktail menu, infused with coconut water and teas, comes alive, offering a "healthy drinking" experience that nourishes both body and soul.
At Delek, we love to provide you with a truly unforgettable summer retreat. From our transformative experiences, such as the temazcal and Medicine Wheel program, to our amenities, including our new pool and delectable dining options at Tatewari and Checkpoint Ciao, every aspect of your stay is designed to be enjoyed.
Discover the magic of Tulum, immerse yourself in its natural beauty, and let Delek be your paradise of tranquility and indulgence!