Romantic weekend in Tulum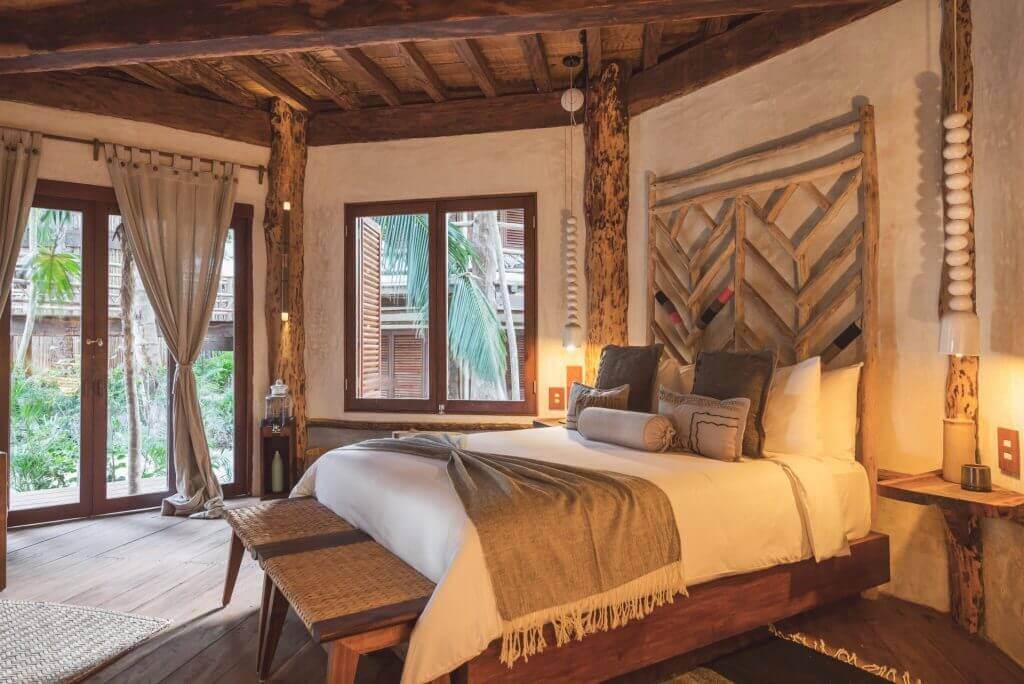 Tulum is one of those destinations where life is truly enjoyed. Nature is admired with feet buried in white, soft sand and people dress light to be in peace with the shiny sun. Visitors spend their time between yoga classes and dinners on the beach by candlelight.
Tulum is also an ideal destination to enjoy as a couple. The combination of the beautiful Caribbean Sea with the fantastic gastronomic scene, offer of wellness experiences and the natural beauties of the region, create an irresistible atmosphere for lovers who want to spend some romantic days in paradise.

What to do on a romantic weekend in Tulum?
Of course, enjoying the beach curled up in a lounge bed is one of the best plans to do as a couple; but we want to give you more ideas to spend a very romantic weekend in Tulum.

Enjoy a wellness experience
Tulum is well known for the wide range of treatments and wellness experiences that can be found here. From luxury spas with massages and treatments for couples to body wraps with Mayan clay, herbal baths and facials made with fruits, plants and spices from the region.
If you're looking for a unique experience, you can join the temazcal ceremonies we do in Delek. The temazcal is an indigenous steam bath that has its origins in pre-Hispanic times and helps to purify the body from the inside through vaporization and heat.

Have a seaside dinner
Is there something more romantic on a beach getaway than dining at the seaside under the stars? Even better if it's in a place that uses local, fresh and organic ingredients to create delicious dishes that blend the different flavors, aromas and textures of Mexican cuisine. This is exactly what our Tatewari restaurant offers, all wrapped up in a beautiful and romantic setting.

Swim in a cenote
Imagine a completely crystalline freshwater pond that allows you to see the vegetation and natural formations under the water. Now, imagine that this pond is supplied by an underground river and that it's surrounded by a marvelous cavernous environment. Well, you don't have to imagine it, because that's just a cenote. The Yucatan Peninsula has thousands of cenotes throughout its territory, and they turn out to be a totally spectacular place to swim calmly and admire its underground beauty. Visiting one of the many cenotes located near Tulum can be an incredibly romantic and pleasant experience to enjoy with your loved one.

Without a doubt, Tulum is a destination where you can breathe romance, but also peace, serenity and fraternity. If you want to surprise your partner with a spectacular trip to paradise to spend a few days immersed in romance, Tulum is the place to go.