Checkpoint Ciao! Your new favorite pizza place in Tulum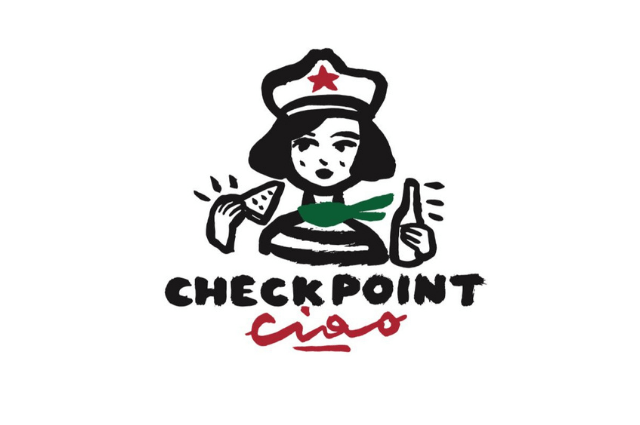 Over the years, Tulum has become a meeting point for adventurous souls from all over the world, passionate about life, reconnecting with nature and living the best life.
Delek Tulum has always been characterized as a meeting point for arts, music, gastronomy and well-being. Here, people meet and even those who come alone end up finding friends. We are always hosting all kinds of events that make the local community and travelers vibrate.
Now, adding one more star to our offer, we have opened a pizzeria! Say hello to Checkpoint Ciao, the new meeting point where you can enjoy a super classic, beautiful Neapolitan-style pizza. Our pizzas are prepared with sourdough (also known as mother dough) that has been cultivated for 25 years, so their flavor is incomparable and unique. We brought an oven from Italy, and all the ingredients we use are also from that beautiful country full of flavors that have given so much to world gastronomy.
Of course, a good pizza must be accompanied by a good drink, so we have a super mixologist and an incredible bar of Aperol Spritz and cocktails, plus a range of mind-blowing Italian wines that pair perfectly with our pizzas.
Checkpoint Ciao is also a place where you can enjoy the best music. Music is in our veins and we love having amazing DJs at home; some of them are old-school style and play their beats on our vinyl turntables. For sure, you won't be able to stop dancing, moving your body and having the best time while savoring our super classic and extra delicious pizza.
Alexandros Gkoutsi, the brilliant chef in charge of Checkpoint Ciao
The best pizza requires the best chef. That's why we've partnered with innovative executive chef Alexandros Gkoutsi who brings all his love and talent to each of his wonderful culinary creations.
Alexandros, who is also executive chef and co-founder of Meze, grew up in a family where they used to harvest at least 90% of the ingredients they ate at home. He is an avid explorer of the world, always looking for that little place where locals go and eat delicious food prepared with love and passion.
As a child, he began cooking with his grandmother over the wooden fire. Then, he left home to explore the world, looking for knowledge, experiencing new cultures, learning different traditions and cooking to master his skills.
For Alexandros, cooking with fire is the way to evolve, create and add new flavors. And that is exactly what he does at Checkpoint Ciao.
We love to see you soon!
Checkpoint Ciao at Delek Tulum
Open from Wednesday to Monday.
Check our menu!