In Delek, we always have moments to share with you, we leave you our calendar of events.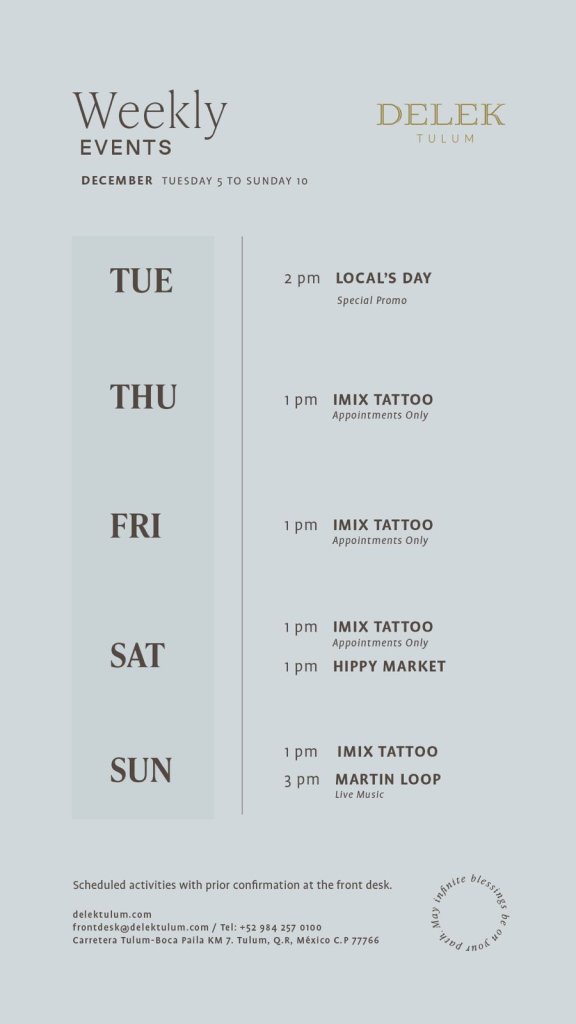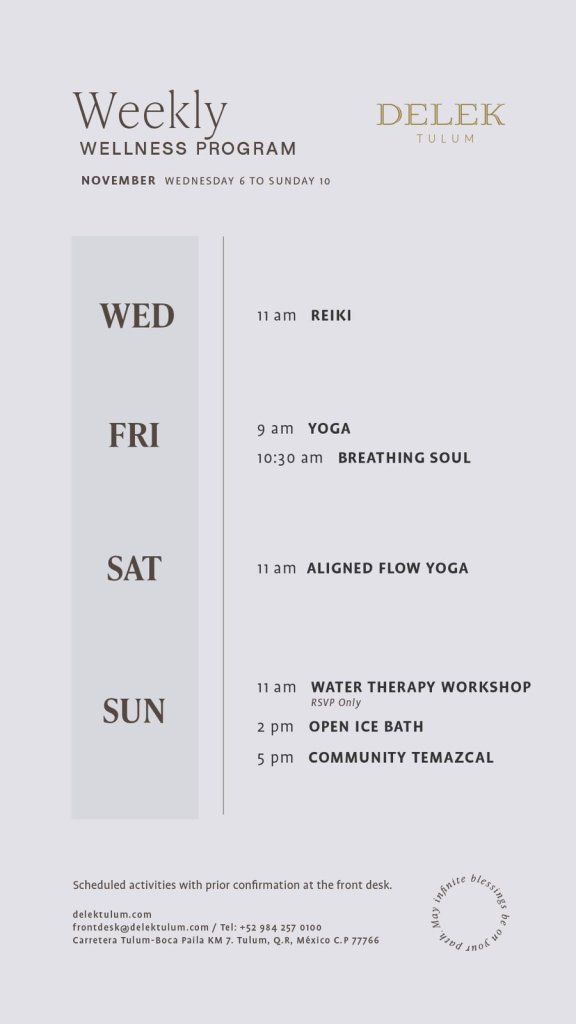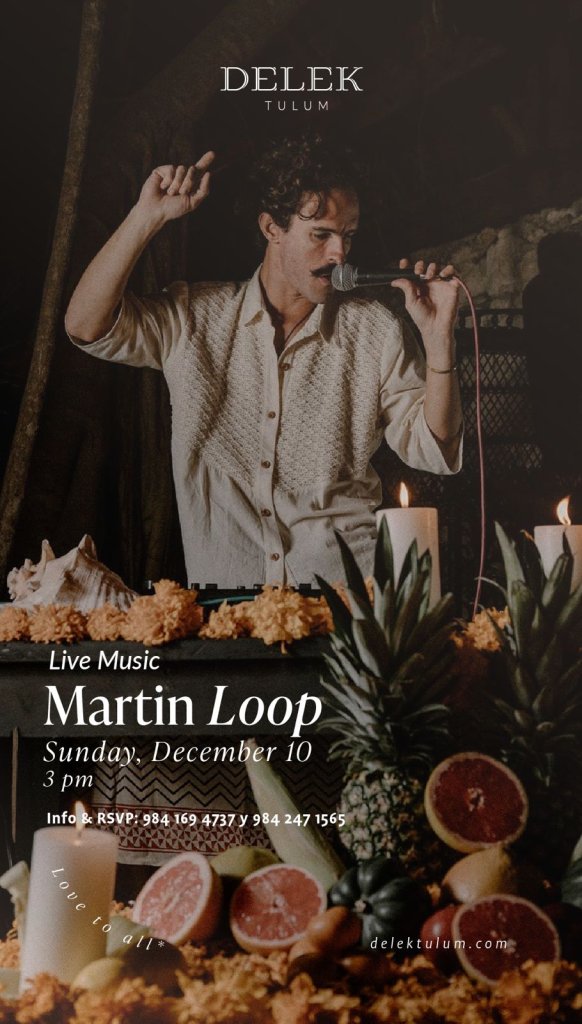 We are very grateful to keep sharing a place that embodies the old roots Tulum with the new wave of energy and music that surrounds this magical area.
In Delek you will find the best lodging experience, surrounded by nature and walking distance from all the vibe that makes Tulum such a unique destination. Be a part of in not just a spectator.
Book with us and enjoy these events and more