Gastronomy in Tulum and the Mayan Riviera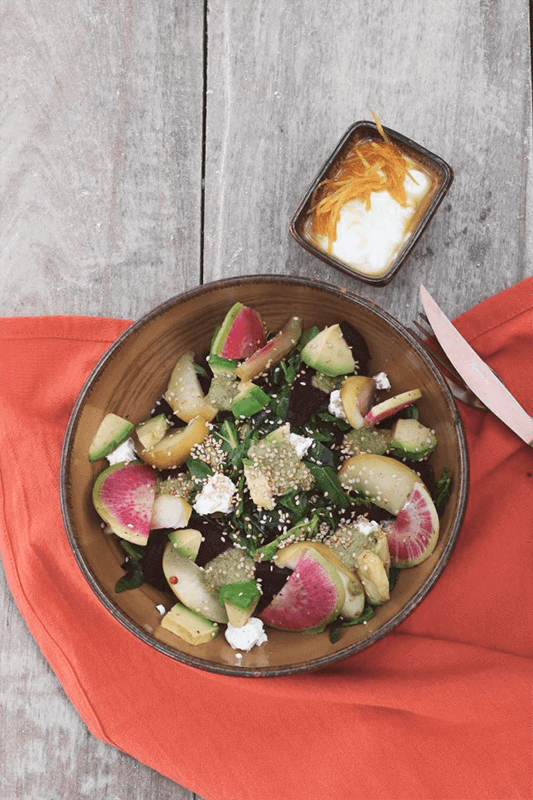 Gastronomy is an essential part of any trip. As travelers, it allows us to know and learn about the roots of the place we are standing and perhaps understand more about its history, traditions and customs.

Mexico is a country with a great culinary tradition; from north to south and from east to west, we can find ingredients and products of each region that, when combined, results in complex, delicious and different dishes as mole, chiles en nogada or cochinita pibil. Many of the dishes we eat in Mexico are surrounded by traditions and their flavors carry preparation methods that have been learned from generation to generation for hundreds of years.

The Mayan Riviera is one of Mexico's regions with the greatest diversity of ingredients and elaboration processes. Our cuisine is delicious, ancestral and irresistible for everyone. We can really say that the local products with which we prepare our dishes are a delicacy of the Gods offered as a gift to the palate.
Aromatic and spicy, Mayan Riviera's gastronomy incorporates many of the ingredients traditionally used in Mayan cuisine, such as corn, tomato, squash, chocolate and a variety of chili peppers, and are combined with European products such as pork, orange and Dutch cheese. Thanks to the somewhat isolated geographical location of the Yucatan Peninsula (of which the Riviera Maya is part), the cuisine of this region is different from that of the rest of the country, so being here, you can try unique Mexican dishes.
Tatewari: cuisine that nourishes the soul
Under the philosophy of self-love and spiritual renewal, in Delek, we have created Tatewari, our restaurant that offers food that nourishes the soul, comforts it and prepares it to continue receiving the blessing of being alive.

Self-love begins from the food we give our body; this is why in our dishes, we use local, fresh and organic ingredients to create our own version of the delicious flavors, aromas and textures of Mexican cuisine.
Breakfast, lunch and dinner dishes where we exalt the best of Mexican flavors, giving the personal touch of our renowned chef who is a tireless explorer of Mexican and world cuisine, always interested in extracting the essence of each ingredient to combine it in the best way with other products and preparation techniques.
Food has the power to cleanse and purify us from the inside-out. Eating well is an act of self-love that we can easily do every day. Come to Tatewari to pamper your palate, body and soul through the best gastronomy in Tulum.