Delek onsite activities for a transformative experience in Tulum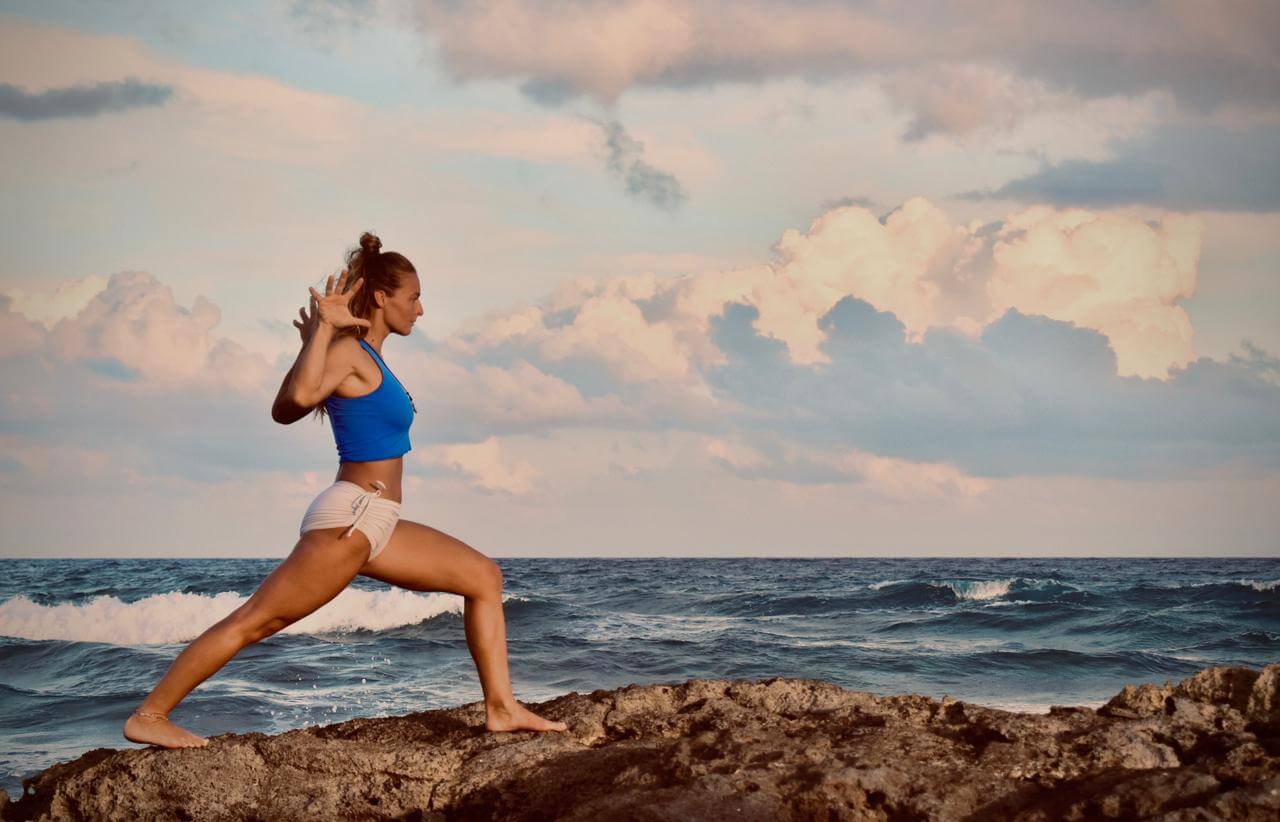 At Delek, we know that traveling is not only going on vacation or escaping for a few days from the day-to-day routine. When traveling, we seek different experiences, encounters that change the way we see and enjoy our existence, and transform our lives.
Since its creation, Delek's base has always been to offer a unique and special travel experience in Tulum. Of course, it all starts with our fantastic lodging offer in eco-chic cabins created with local materials a few steps from the fabulous Caribbean Sea. The incredible culinary experience we offer through our Tatewari restaurant's nourishing-soul cuisine is also an essential part of the stay we provide.
But a vacation in Delek goes beyond this. We want to give all our guests a genuinely transformative experience. Fill your days with the great taste of Mexico and what Tulum really is. For this reason, now we have a fixed list of onsite activities that provide well-being, help purify the soul and reconnect with mother earth, ourselves, our fellow human brothers and with Tulum.
ACTIVITIES IN DELEK THAT TRANSFORM THE SPIRIT, SOUL AND BODY
-Tuesday to Friday-Yoga 10 am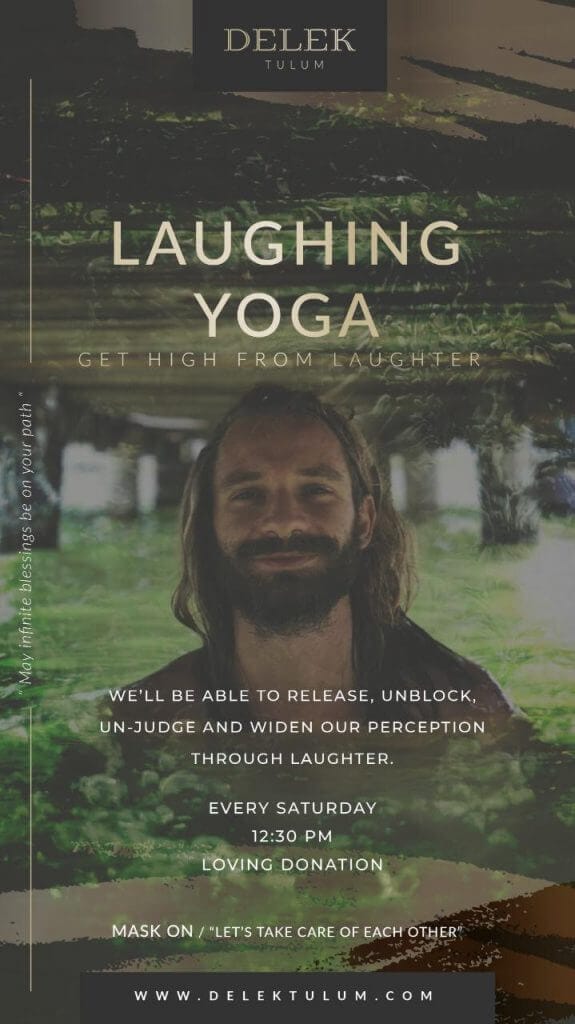 On Tuesdays and Thursdays, our yoga classes are led by Kevin McLeod, who comes from a sports background and the asanas brought him to yoga. In 2012 he completed his 200-hour training in Vinyasa yoga. He has been internationally ever since, with long stints in Thailand, Peru, & New York City. In 2018 he completed his 300-hour training in Kundalini yoga in Rishikesh, India. His class is a fusion of teachings from every yoga style and every teacher he has been fortunate to study with.
On Wednesdays and Fridays, yoga classes are taught by Jelena Lepesic, who masterfully blends her experience as a long-time yoga teacher and an osteopath through evolutionary Prana Core classes and transformational one-on-one therapeutics. Her classes and therapeutics integrate various movements, breath and energetic techniques to help present-day humans embody optimal mobility, inner power and expanded awareness.
Cost: 250 MX visitors | 150 MX locals (with ID)
-Wednesday-Weekly fruit ceremony 5 pm
Presented by Tulum-based fruit artist and activist, Alejandro Glatt "El niño Fruto" and weekly guests, this is a full sensory fruit activation ceremony. A conscious space where we empower our freedom through an exploratory and intimate journey with fruits.
Our guests are invited to deepen intentions while feeling safe, pleasurable, and playful through the fruits' smells, textures, and flavors.
Cost: loving donation
-Saturday-
We have three onsite activities every Saturday.
Ice Bath Tulum 11 am to 4 pm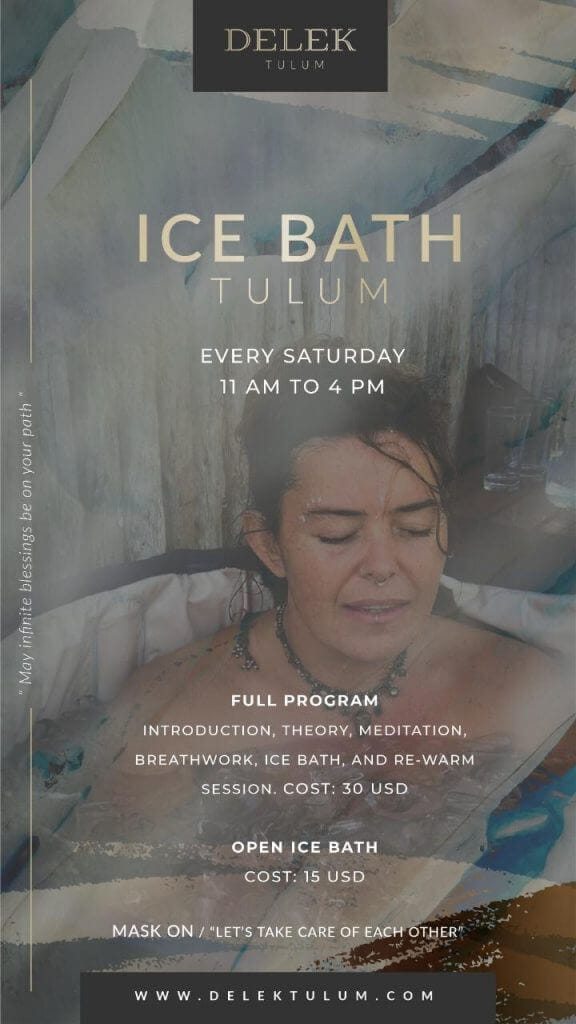 With Jeffrey Daubney, who since 2007 has trained athletes and celebrities in fitness and nutrition. In his quest to understand the human body and mind, Jeff started freediving, which led him to training in the Wim Hof Method and holotropic breathing techniques, culminating in ice bathing and cold exposure.
Full program: introduction, theory, meditation, breathwork, ice bath and re-warm session.
Cost: 30 USD
Ice Bath-Cost: 15 USD.
Laughing Yoga-12:30 pm
Get high from laughter. We'll be able to release, unblock, un-judge and widen our perception through laughter.
Cost: loving donation
Hippy Market-3 pm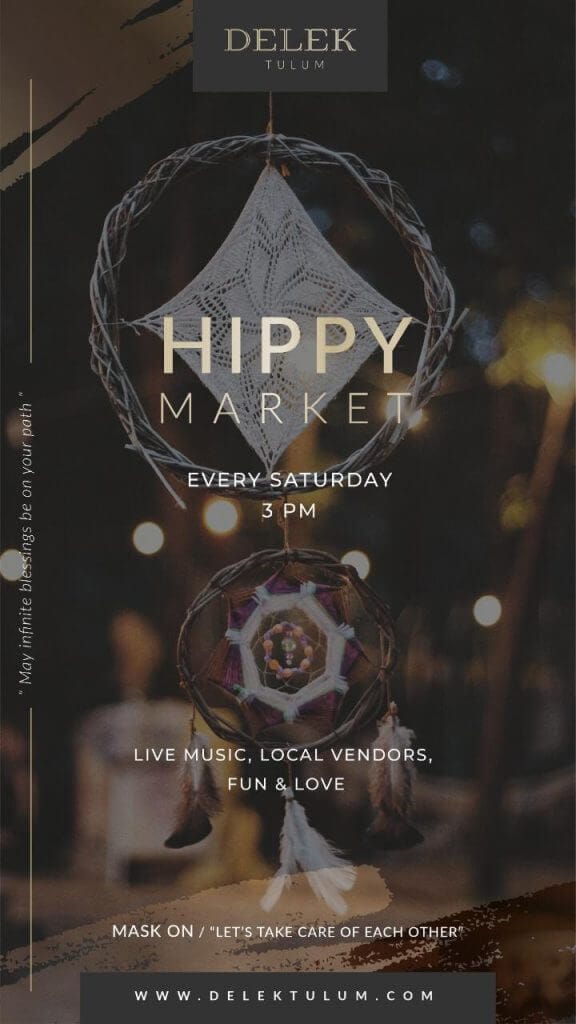 Live music, local vendors, fun & love. Everybody is invited!
Cost: free entrance
-Sunday- Community Temazcal 6 pm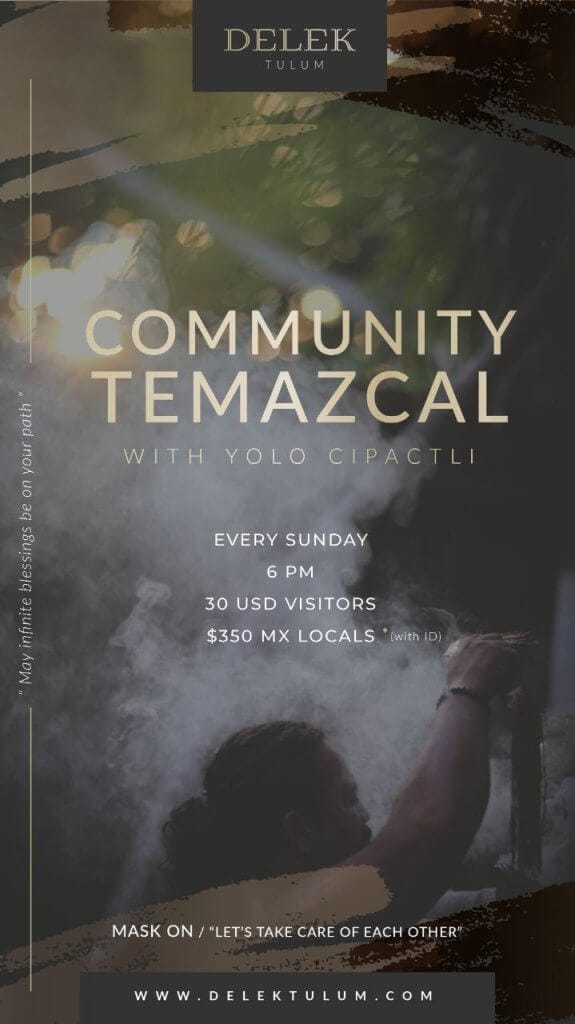 With Yolo Cipactli. Read more about our temazcal ceremony experience here.
Cost: 30 USD visitors | 350MX locals (with ID)
-New and full moons-
Every new and full moon we have astrology and meditation courses taught by special guests.
Cost: loving donation
-Every 15 days- UFOs and ETs workshop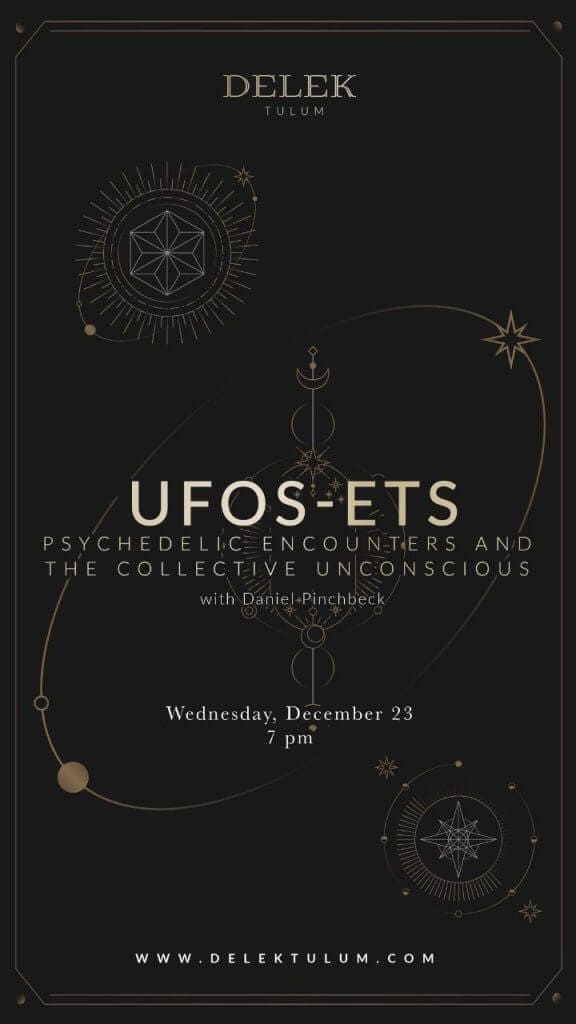 Psychedelic encounters and the collective unconscious with Daniel Pinchbeck, American writer and psychonaut.
Cost: loving donation
-Weekends-
Live music with incredible artists and bands from around the world.
Cost: loving donation
Staying at Delek is much more than just a sweet holiday. It's a transformative experience.
May infinite blessings be on your path.