Delek: music, art and good vibes in Tulum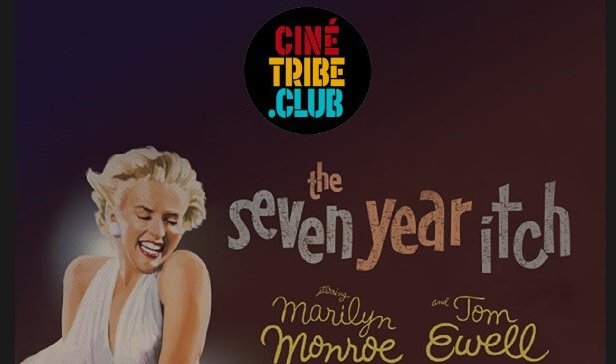 At Delek, we have always enjoyed being a meeting point and happiness giver. Not only for travelers who want to enjoy our paradise for a few days but for the local community that is increasingly enriched by nationalities, ideologies, and vibes.
Being able to merge the natural beauty of our environment with artistic expressions and wellness activities is something that characterizes us and that we love to do.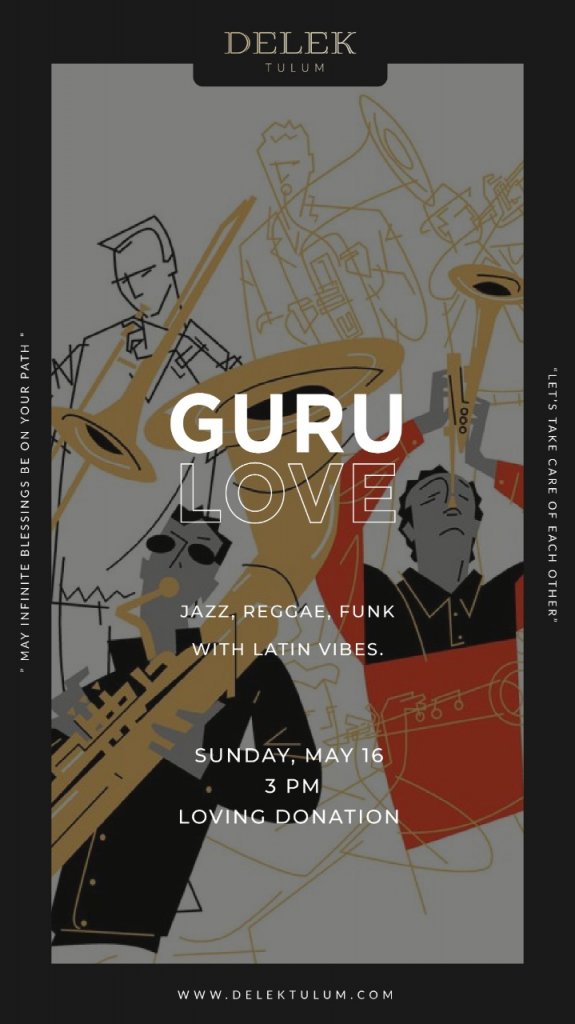 Among everything that we present in our hotel, music plays a significant role because it moves us, makes us feel, vibrate and enjoy. For this reason, we have always given it a stellar space, and, today, Delek has become a platform for all the musicians in Tulum, who come from all over the world. The community knows that we are a place where they can hear the best musical proposals.
Between experimental musicians, gigs of bands with musical proposals influenced by Afro-Caribbean, Latin, funk, jazz, reggae and bossa nova rhythms, and even intimate violin concerts at sunset, in Delek we are always vibrating with incredible musical experiences. From time to time, we also have DJs live sets.
Month after month, our musical program brings surprises with bands and artists such as Golden Hour, Gurú Love, Spine Disco, Buena Chaplin Live Music, Cameron Keym, Yoga Māyā and Léclé, among many, many more.
Beyond music: activities, ceremonies, rituals and workshops at Delek Tulum
In addition to all the concerts and musical presentations that we have week after week at Delek, our proposal of activities, events and workshops in other disciplines continues growing and surprising travelers and locals who come to our home to enjoy them.
We continue with our Hippy Market with local artisans (and, of course, live music), our famous yoga classes, community temazcal ceremonies, ice baths to boost your inner power, UFOs workshops and tattoos pop-up.
Of course, our well-known full moon meditations and astrology courses are an essential part of our program and one of the experiences that most identify us in Tulum.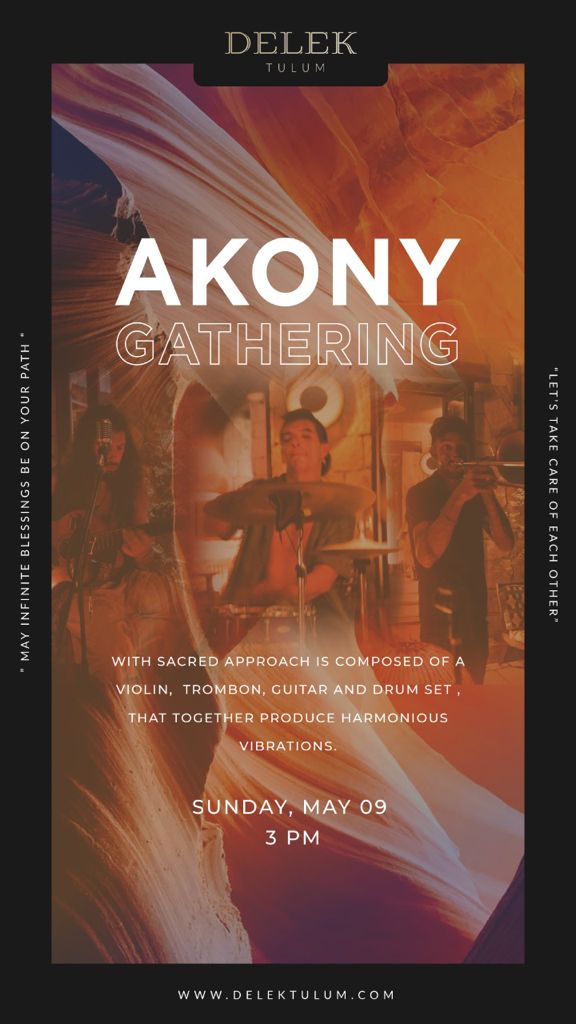 But we also have new activities that add to our offer of unique, transformative and fun experiences.
We host Breathworks, deep and gentle breathing therapies that help us release repressed emotions and deal with anxiety. Reiki sessions that invite us to discover, recognize, connect and empower ourselves with our internal and powerful tools. And, we have also opened a cinema club with movie nights presented by Cine Tribe Club, a creative studio for artists and movie fans.
And this is only beginning. Many more things to come in Delek!
Follow us on social media to find out about our activities program and be the first to know about all the new experiences that you can enjoy in our home. Your home.
We'd love to see you soon!