Day trip to Chichen Itza from Tulum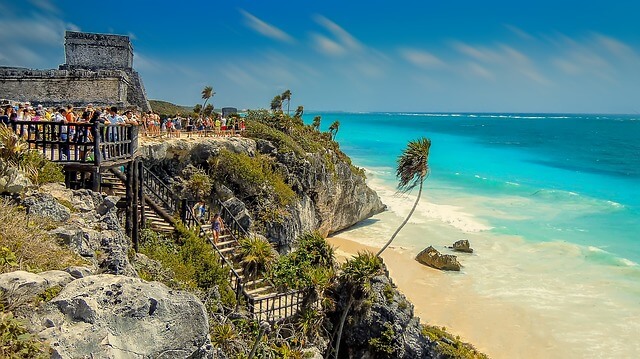 Chichen Itza is probably the most famous archaeological site in Mexico. It is a fascinating Mayan city that became the most powerful in the entire Yucatan Peninsula. Its maximum splendor was reached at the beginning of the 12th century, a time in which the buildings that until today are marvelously preserved were built.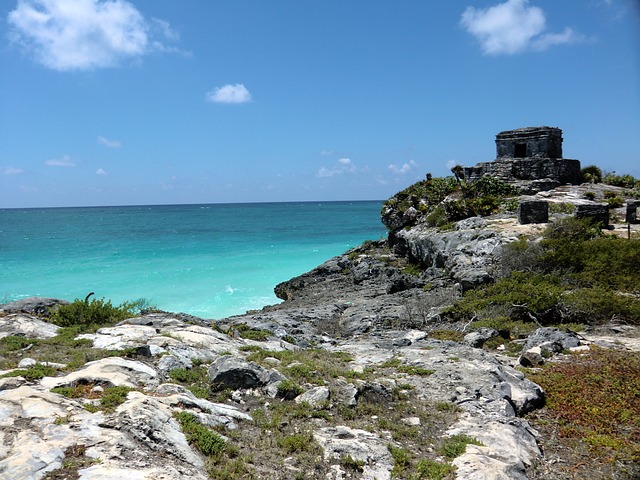 Because of its incalculable historical value, architectural beauty, and state of conservation, Chichen Itza is considered since 2007 as one of the New Seven Wonders of the World, the only one located in Mexican territory.
If you are in Tulum and want to visit Chichen Itza, here we tell you everything you need to know. Of course, you can hire a tour, but it's much more enjoyable to go on a road trip on your own.
How to get to Chichen Itza from Tulum
Chichen Itza is located 2 hours from Tulum and is a fairly easy road trip to do. Even if your mobile phone has no signal and you can't use Google Maps or Waze, it's very easy to follow the signs on the highway and get there without any problem.
Although there are several stops that you can make along the way in small Mayan towns, we recommend that you go directly to arrive as early as possible. Chichen Itza is the most visited archaeological site in Mexico; if you come as soon as they open, you will avoid the crowds and the heat, since inside you won't find much shade to protect you from the sun.
On the way back, you can make all the stops you want.
What to see and do in Chichen Itza?
The Kukulkan pyramid is the main attraction of this archaeological site. It is so well preserved, and its architecture is so iconic that it's known worldwide. During the spring equinox, here you can watch the phenomenon of Kukulkan - the Mayan god known as the "feathered serpent" - descend down the stairs of the temple. This is actually a play of shadows between the sun and the pyramid, but it's an event that brings together thousands of people each year.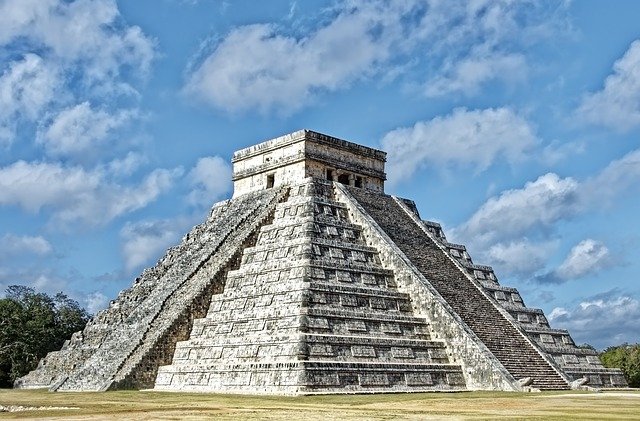 Other must-see buildings are the observatory, the great ball game, and the temple of the warriors. You should also visit the sacred cenote, where the Mayans made sacrifices for the city's prosperity.
If you want a guided tour, you don't need to book it in advance. At the entrance, you will find guides who will offer you the tour in different languages.
Don't forget your bug spray and sunscreen
You are in the Mayan jungle, so you will find many insects and mosquitoes. Do not forget your bug spray, it's essential in this region of Mexico.
Sunscreen is also fundamental, because as we mentioned above, in Chichen Itza, there's not much shade to protect you from the sun. Don't take it lightly, the sun hits hard and you could end with an ugly burn.
After Chichen Itza...
Once you leave Chichen Itza, you can visit beautiful nearby places.
Many people like to go to a cenote afterward to cool off and swim. There are two incredible cenotes that you can visit near Chichen Itza: Ik Kil and Oxman.
A must-see in the area is Valladolid, a picturesque colonial city located a few minutes from the Oxman cenote. Taking a walk through its colorful streets is very pleasant and it is an excellent place to grab lunch before heading back to Tulum. Here you will find tons of delicious options of Yucatecan regional cuisine.
We are sure that you will have an unforgettable day trip to Chichen Itza. Upon your return, we wait for you in Delek Tulum to continue pampering you in our beautiful paradise.