What to do in Tulum this summer 2022?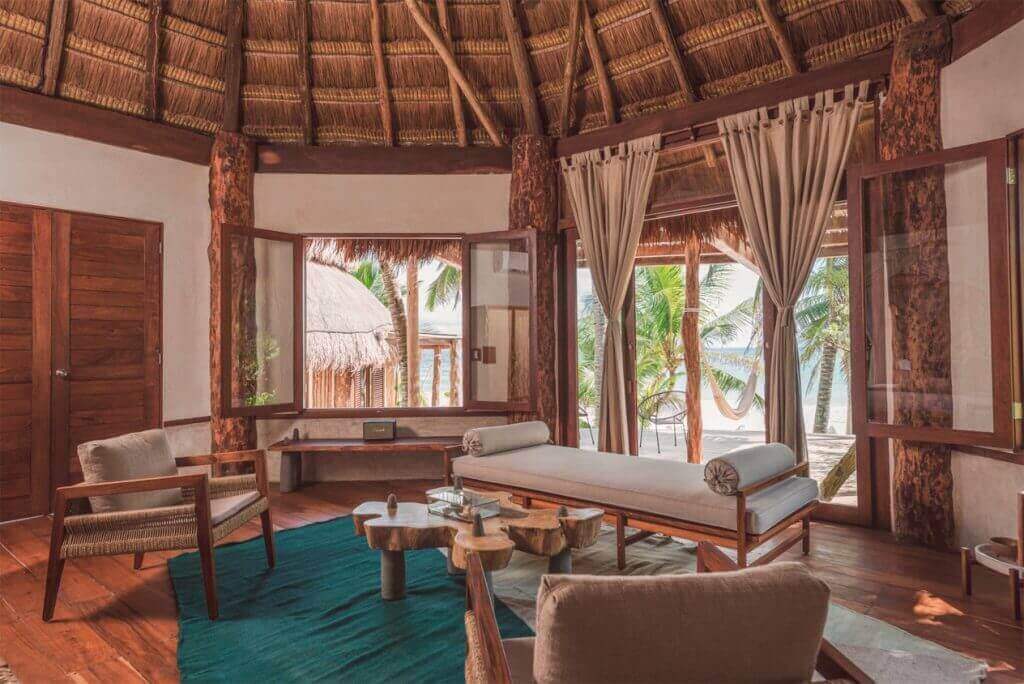 Beyond Tulum's beautiful beaches (which, in recent years, sargassum arrives during the summer), there are plenty of places and things to enjoy in this paradise.
Between natural beauties you won't find anywhere else in the world, Mayan traditions, and music events, Tulum is a hotspot to spend an incredible summer surrounded by new friends.
Here are some of the things to do in Tulum this summer 2022.
Our favorite summer activity in Tulum: swim in cenotes!
In summer, the weather in Tulum exceeds 86°F, so the heat invites us to dive and swim in cool waters. And what better way to do it than in an incredible cenote?
The Riviera Maya is full of refreshing cenotes submerged in vegetation and surreal natural formations. It's great fun to visit them and swim for a while to take the heat off.
But, among so many cenotes around Tulum, which one to go to? In our article Cenotes to visit near Tulum we tell you about some of the best options.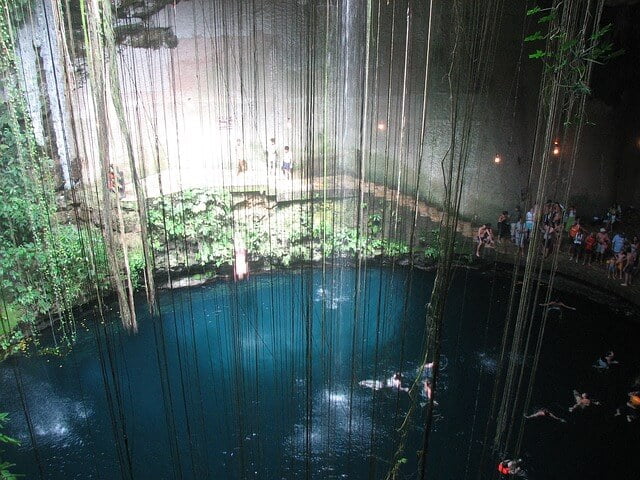 Go diving or snorkeling in the second largest barrier reef in the world
Yes, just as you read it, in Mexico we have the second largest barrier reef in the world (the first is in Australia), which is about 620 miles long.
It extends along the Riviera Maya and you can admire hundreds of colorful species of corals, fish and mollusks. It is an incredible experience that you can enjoy on your trip to Tulum this summer.
Although there are several points where you can access this barrier, the island of Cozumel is one of the favorites for diving and snorkeling. You can hire a tour from Tulum or, if you rent a car, you can go to Playa del Carmen to cross to Cozumel by ferry.
Explore Rio Secreto
Another fascinating natural beauty we have in the region is the underground rivers that flow through caves with impressive rock formations.
One of our favorite underground rivers that we are sure will leave you in awe is Rio Secreto, located just 45 minutes from Tulum.
This natural reserve has a fascinating underground wealth that you can explore with professional guides who will explain everything about the geological formations you will see while swimming in the refreshing river.
By far, one of the best activities in Tulum during the summer.
Visit the Mayan community of Coba
Coba is one of the most impressive archaeological sites you can visit near Tulum.
But in addition to its pyramids (including the tallest Mayan pyramid in the region) and its fabulous jungle environment that you can tour by bicycle, there is a Mayan community waiting for you to taste their delicious local cuisine, talk about their traditions and even give you a show of the ancient Mayan ball game.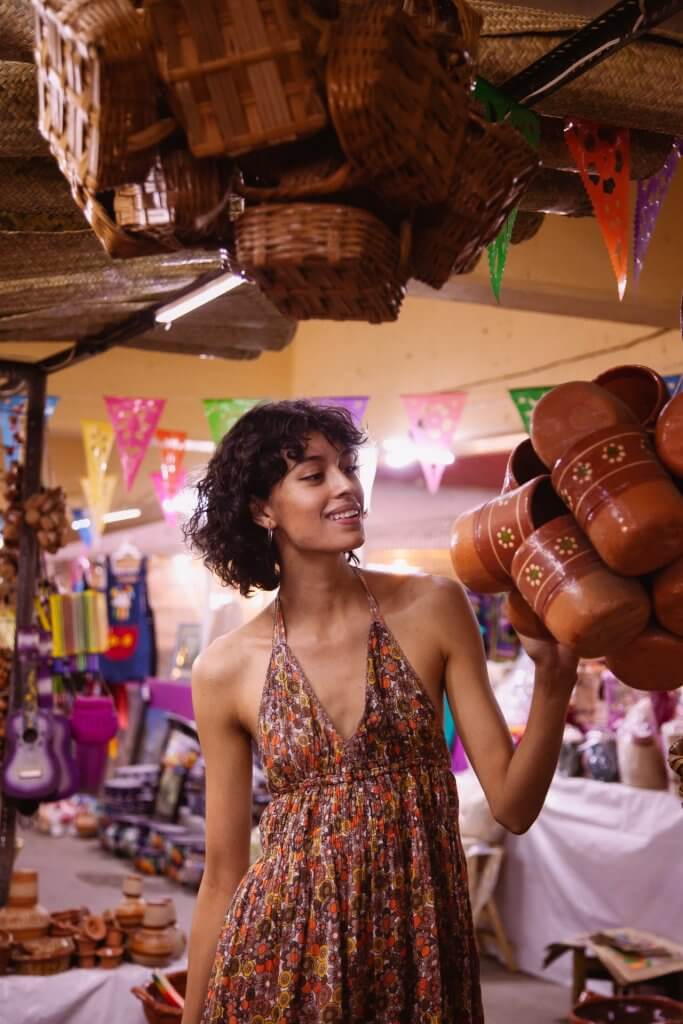 Enjoy summer events in Tulum
Tulum is one of the most vibrant and lively beach destinations in Mexico. Here you will always find some exciting and fun events organized by a restaurant or hotel.
For example, this summer (2022) at Delek, we will have every Saturday live music in our Hippy Market, which is always full of music, art and good vibes.
We are waiting for you to enjoy Tulum this summer. Our location, right in the heart of the vibrant beach zone, is the ideal place to stay and start enjoying the magic of our paradise.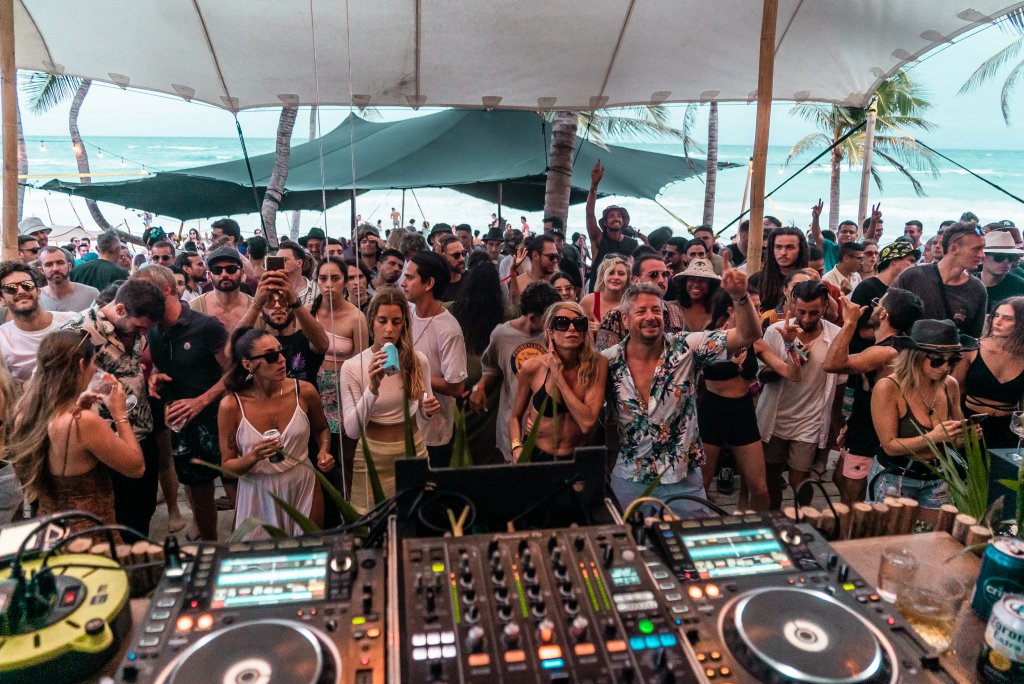 We look forward to seeing you soon at Delek!