Christmas on the beach: enjoy the holidays in Tulum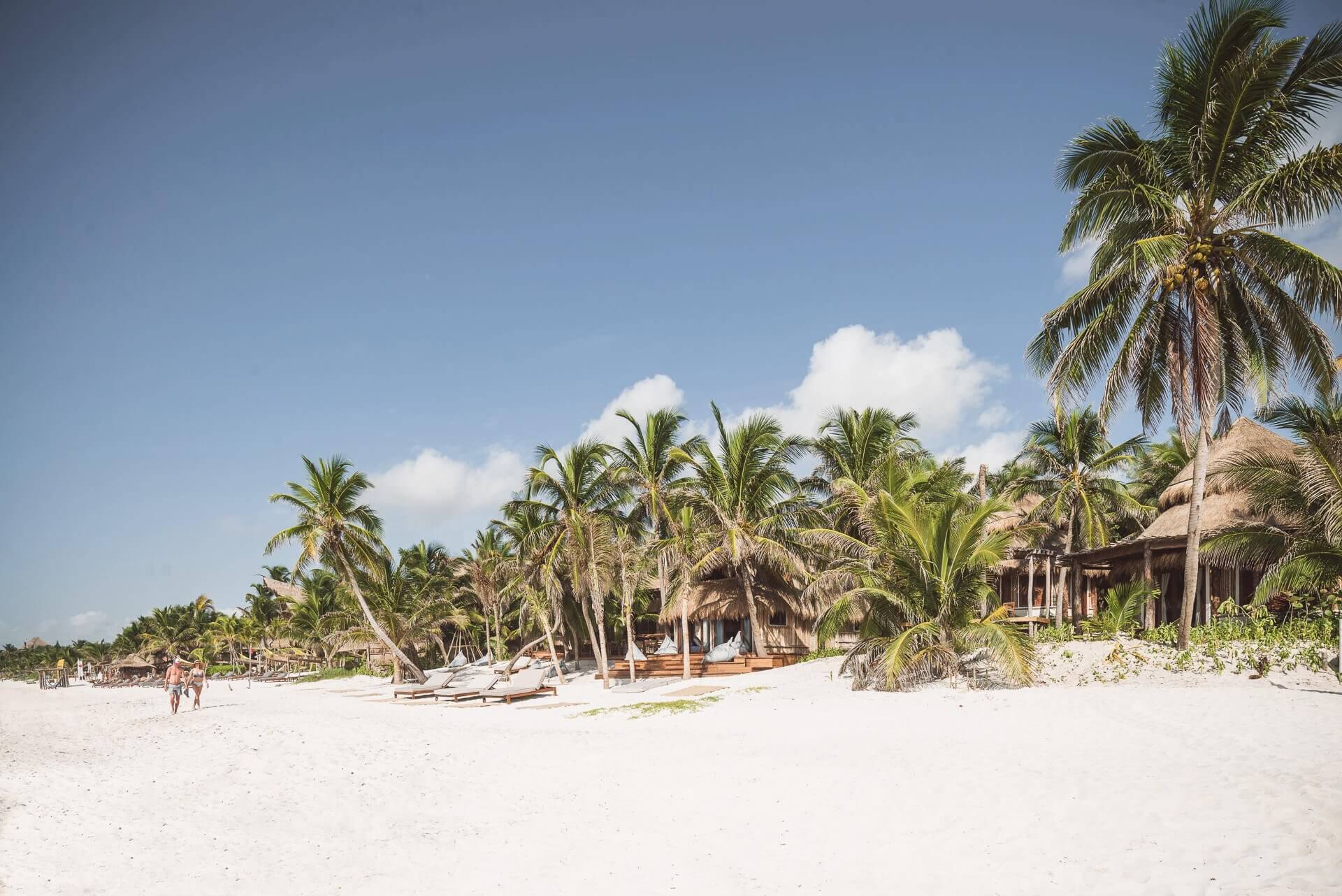 When winter comes, Tulum beach becomes a paradise for all those people who live in latitudes where cold and snow cover their homes.
Actually, Tulum is a paradise to enjoy throughout the year. Still, in winter, it acquires a very special charm, because spending the holiday season in a tropical environment, with incredible temperatures around 77 degrees, gives a new meaning to enjoy a White Christmas: a White Sandy Christmas!
Tulum is definitely one of the best places to spend Christmas in Mexico. There's so much to see, so much to do and so much to experience here, and what better way to enjoy all of this than in the holiday season, when you can breathe an atmosphere full of peace, harmony, happiness and love.
Tulum is everything you've heard about it: a destination with beautiful white sand beaches bathed in the turquoise blue waters of the Caribbean (which at the end of the year are free of the sargassum seaweed), restaurants and bars with mind-blowing designs, boutiques with artisanal and high-design pieces, revitalizing wellness and beauty experiences, a picturesque town, and dreamy boutique hotels that make you feel that you have reached heaven on earth.
To all this, we must add the natural and cultural wealth that the region offers, such as Mayan archeological sites, cenotes, lagoons, ecotourism parks and the spectacular Sian Ka'an Biosphere Reserve.
Christmas in Delek
Under the philosophy of self-love and gratitude for everything we receive day by day, Delek is a refuge in Tulum to renew energies, have a spiritual reunion and provide the body with healthy food.
We go back to basics, connecting and understanding our body and mind in total respect with nature and everything that surrounds us.
We are a space for introspection and reflection of the end of the year, actions that allow us to close cycles and prepare ourselves to receive everything new that will come into our lives.
Of course, we love to celebrate the most important traditions and that is why we'll offer a special Christmas dinner on December 24th. We don't think of a better way to celebrate this special time of the year than sharing delicious food in a cozy atmosphere with our loved ones.
Come and celebrate this Christmas season with us in Delek, where we work at different levels to generate a unique energy where love, respect and harmony are lived in every aspect and moment of the day.